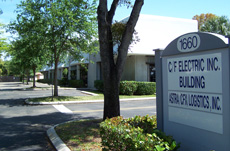 C&F Electric, Inc. was founded in 1986 by Tony Coppola and Kevin Flanagan. Together they have over 80 years combined experience completing projects throughout South Florida.
Tony and Kevin both received their electrical training in South Florida. They each continued on by instructing students in apprenticeship programs, giving equal opportunities to hire and educate with On-The-Job-Training positions. Over 30 years later, they continue to give back to local South Florida communities whenever they can.
C & F Electric has many long lasting relationships with customers from Dade County to West Palm Beach, and our goal is your complete satisfaction!
From the smallest residential call to the largest commercial building, we are fully equipped to handle all of your electrical needs.
If you have any electrical project that needs to be completed in South Florida, C&F Electric will be there, at your service!